Powered byIP2Location.com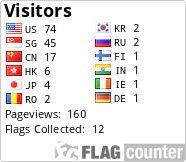 Compositions.
→ All tunes in mp3-format. Copyright © Kaj Genell 2012. For sheet music , if you do not find it here, please visit www.free-scores.com, where I generally am putting my scores along with an mp3, and sometimes with a playalong file.

All music and sheet music
on this site © K. Genell 2013
unless otherwise stated.








This page is a part of www.kajgenell.com


For background picture, I am thankful to:sippacorn and

Image: sippacorn / FreeDigitalPhotos.net

and